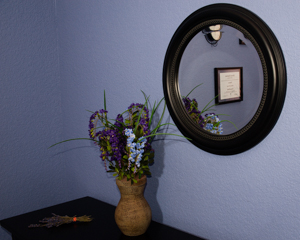 Why Absolute Therapeutic Massage.....?
We uphold the purpose of providing personalized care in a professional environment. Our team of massage therapists, Reiki practitioners, and Manicurist are trained to meet the needs of our clients through a variety of techniques and modalities. As an experienced leader in promoting Massage, Reiki and Nails within our community, we are a trusted source of care. We simply deliver quality and appreciate those who value our service.
We look toward the vision of promoting health and wellness through the art of massage therapy, Reiki, and nail services enjoying a personally fulfilling atmosphere and upholding our values. From here we are able to share our talents with our clients.
We value generosity, community involvement, transparency, integrity, respect, honesty, compassion, our clients, fiscal responsibility, trust, fun and teamwork.