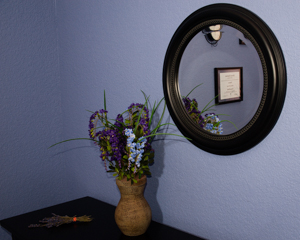 Why Absolute Therapeutic Massage.....?
Robin Metevier Lmt. owner /operator upholds the purpose of providing personalized care and bringing it to you. This is a mobile Therapeutic massage business catering to businesses that care for there employees health and wellness.I am trained to meet the needs of my clients through a variety of techniques and modalities. As an experienced leader in promoting Massage and Reiki within our community, I am a trusted source of care. I simply deliver quality and appreciate those who value my service.
I look toward the vision of promoting health and wellness through the art of Mobile massage therapy, and Reiki. I'm thankfull that I am able to travel and share my talents with clients that are unable to book an appointment in office.
I value generosity, community involvement, transparency, integrity, respect, honesty, compassion, my clients, fiscal responsibility, trust, fun and teamwork.